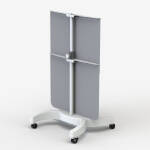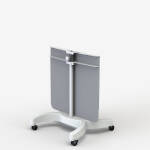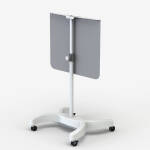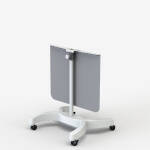 Flexible panel mobile shields
314/05
Height adjustable with spring assistance.
Compact mobile shields which can be used to protect the patient or practitioner.
Base footprint: 56 cm x 56 cm.
Height adjustable telescopic column, with spring assistance.
Height range: 85 cm to 120 cm.
Single flexible curtain model is 70 cm wide x 60 cm high.
Twin curtain model has an additional fixed, overlapping curtain for extra protection below.
Lead equivalent: 0.5 mm.